New Hallmarking and BIS Rules - Special Insight By Jewelxy!
Blog
Gems jewellery |
By: Ruchi Shah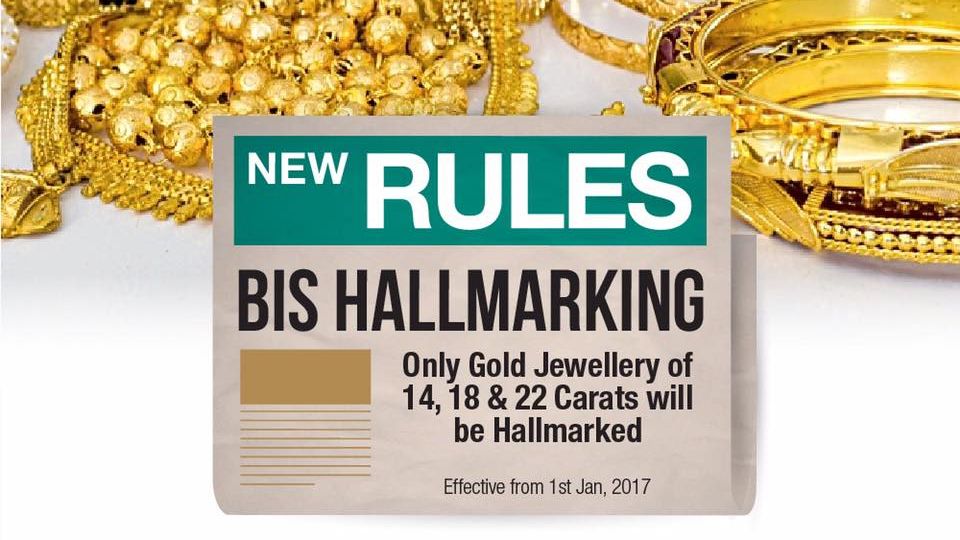 ---
Effective from January 1st, 2017, the Bureau of Indian Standard (BIS) under the Ministry of Consumer Affairs has made it compulsory for jewelers to hallmark gold ornaments.
Due to the demand of ornaments in seven other karat levels beyond 22, 18 and 14 karats, the hallmarking rules have been changed to standardize and organize the gems and jewelry segment in India.
After demonetization was carried out on November 8th, 2016, many new rules and regulations came about with regards to the gems and jewelry industry.
Moreover, this new set of rules has proven to be a major blow to the unorganized jewelry segment, especially, small players, who routinely find demand for gold jewelry in other karats as well. This has also led to trust deficit between jewelers and customers.
Jewelxy has gone into the details of the process and what it means for the business. Read more to find out.
What is BIS Hallmarking?
The BIS hallmark is a hallmarking system for jewelry including both gold and silver sold in India. It certifies the purity of the metal and also that the piece of jewelry conforms to a set of standards laid down by the Bureau of Indian Standards.
There are 5 main components of the BIS hallmarking which include:
● The BIS logo
● A three digit number specified from the six predefined values that indicate the purity of gold. The BIS 916 hallmark specifies the highest purity of gold while translating it to 22 karat purity of gold
● Logo of the assaying center
● A code denoting the hallmarking year
● Logo/code of the jeweler
The purity or fineness of gold is divided into 6 predefined values that are as follows:
Value Purity/Fineness
958 Corresponding to 23 Karat
916 Corresponding to 22 Karat
875 Corresponding to 21 Karat
750 Corresponding to 18 Karat
585 Corresponding to 14 Karat
375 Corresponding to 9 Karat
The hallmarking format for the three strict defined values by the government will now onwards be defined as -
● 22 karat jewelry - 22K will be marked in addition to 916 (22K916)
● 18 karat jewelry - 18K will be marked in addition to 750 (18K750)
● 14 karat jewelry - 14K will be marked in addition to 585 (14K585)
Effect on B2B and B2C relationship:
Initially, this seems to be a major setback for the gems and jewelry industry, but with the passage of time, these revised standards will be of immense support to both jewelers and customers in purchasing standard jewelry.
BIS has introduced retesting cause that will allow a negative tolerance of 2 parts per thousand that can be affected by marginal failures in market samples. Also, jewelry below 2 gm. will be hallmarked under new guidelines that were an exception in the previous rules.
Jewelxy is an innovative user friendly platform that believes in playing by the rules while still ensuring that your Gems and Jewelry industry gets all the support it needs.
Whatever scale your gems and jewelry business or service operates on, Jewelxy ensures the complete framework to help you transition smoothly into the organized sector.
Connect with us now and become a member to avail pre-launch lifetime discount. Register with us for FREE or just give us a missed call on 9555903003 (India Only).