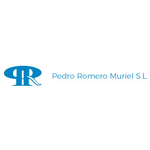 Pedro Romero Muriel S.L.
Córdoba, Spain
|
Gold Jewelry, Silver Jewelry
Exp. Pedro Romero Muriel S.L. was founded in 1972 by our President Mr. Pedro Romero Muriel specializing in stamped jewellery for children responding to our local market's demand. Throughout the following years Exp. Pedro Romero Muriel, S.L. developed new lines in both casting and pressed jewellery; 2 and 3 tone gold without forgetting our flagship - children's jewellery, with which our company expands its commercial relations beyond the Spanish frontiers. The expertise of our technical labour force combined with our state of the art technology enables us to constantly develop new lines in response to the demand of each and every market we attend. Our collection of over 15000 designs produced in 9, 10, 14 and 19K is currently exported worldwide. The dynamism and our innovative policy keeps alive our dream of supplying the best jewellery at highly competitive prices to all the international markets.