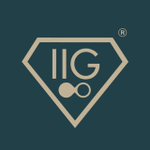 International Institute of Gemology
Mumbai, India
|
Jewelry Designing, Grading & Valuation
IIG India aka Shreeji Rajendra Diamond Classes (SRDC INDIA) was established in the year 1965. For over 5 decades, we have been educating more than 1 lac+ professionals. Celebrating a 50 years old renowned legacy of growth & educational prosperity. Since 1965, IIG India has been the gateway for education in the Gems & Jewellery industry.
---
Diamond Courses
Delve into a world of raw & uncut diamonds. Learn to identify rough diamonds and do an in-depth study of their origin, formation, factory process and machinery involved.
---
Gemology Courses
Make an express entry to the world of Gemstone Domain. Gain in-depth knowledge of gemstone identification and its characteristic properties.
---
Jewellery Design Courses
Push the boundaries of the ordinary & develop inventive Jewellery Thinking with IIG India.
---