Things You Should Know About Opportunities In Indian Gems and Jewellery Industry
CEO Talk
CEO Talk |
By: Hemal Soni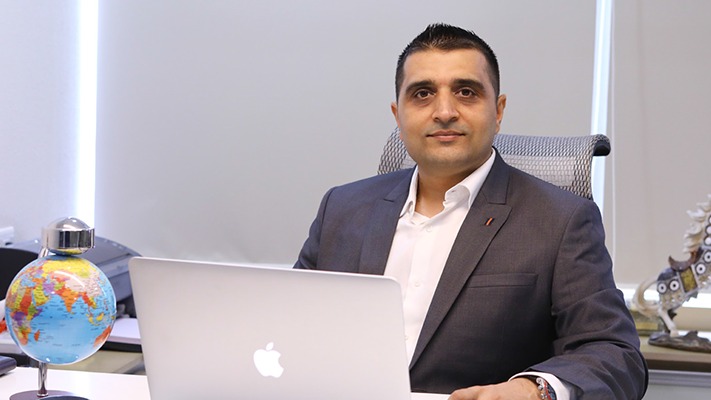 ---
Mr. Hemal Soni, Director, Jewelxy is determined to achieve his goals and works with utmost dedication and perseverance to attain them. His astute business sense and specialization in the IT field has promoted the Indian Gems & Jewellery Industry to transform and bring a substantial change in creating vast opportunities for businesses on the Global Platform.
Mr. Soni has roots that go deep to decades in the Jewellery business. His forefathers who had already been involved in the jewellery business got him the right exposure to assess the challenges and opportunities involved in making of a successful jewellery business right from the start.
This knowledge coupled with the ins and outs of the business and the commitment of spreading the Indian Gems & Jewellery Industry globally evoked the idea of having a digital marketplace dedicated to the Gems and Jewellery industry.
He takes the idea forward by staying true to the legendary Jack Ma quote - "We appreciate yesterday, but we're looking for a better tomorrow" , as Jewelxy.com – first-of-its-kind, industry specific, commission free B2B, B2C and O2O online-to-offline marketplace dedicated to Indian Jewellery industry.
Launched on April 7, 2017, Jewelxy has reached 10 lac+ businesses to open their 'Digital Shakha' via the Digital and Print Media.
Overcoming the persistent miniscule benefit, Jewelxy raises the expectations with the new buzz of 'Digital Shakha'. 'Digital Shakha', a term coined by the Gems and Jewellery Marketplace called Jewelxy.com, which literally translates into 'Digital Branch' from the language 'Hindi'.
Unlike others, Jewelxy proposes a revolutionary flexible model through which customers discover the desired products or services online enabling both the parties to make the financial transaction Offline. It already has 1,00,000+ listed Buyers & Sellers from 100+ Countries in over 26+ Categories across the globe.
With Jewelxy utilizes advancing technologies to build better business connectivity acting as a bridge between Buyers and Sellers fulfilling the supply and demand gap.
Mr. Soni feels privileged and proud to support the Govt. of India's initiative of Digital India and Make in India. Adapting to the growing Business needs, Jewelxy eases the global reach on web for Customers as well as businesses eliminating geographical constraints to conduct business and subsequently builds a stronger network.
Jewelxy is the result of his strong insights with years of experience and expertise gained through practicing diverse professions. His innovative ideas on creating an organized platform to widen the industry's reach laid the foundation for a strong and promising future of Gems & Jewellery industry.
"With Jewelxy, we strive to ease the digital transformation of Indian G&J businesses by making them aware of the benefits associated with Digitalization. We are also committed to putting the local Family Jeweller's name on the map providing endless opportunities to everyone." – Hemal Soni