Important Information You Need To Know About Certified Gemstones
Certified Gemstones
Certified Gemstones |
By: Ruchi Shah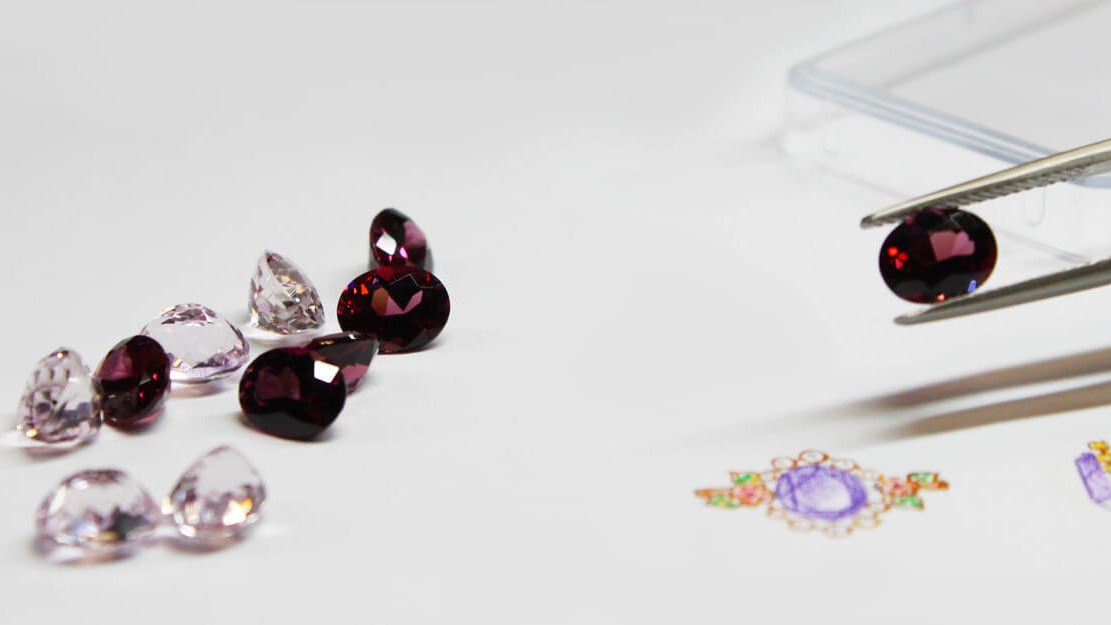 ---
There are different types of gemstones available. Some gems are precious while others are semi-precious gemstones. Additionally, there are synthetic / manmade replicas available in the marketplace as well. That's why it is important to check their authenticity and genuineness before making a purchase.
Gemstones certification
Gemstones are certified to verify their authenticity. Certified gemstones are evaluated on different parameters established by the gems and jewellery industry. These parameters are determined by quality and other characteristics. Gemstone certification is a report that includes tests and measurements done on gemstones by experts. These tests also check for enhancements and treatments done to enhance the appearance i.e color, shine etc.
A gemologist examines the details of a gemstone and after thorough examination issues a report known as Gemstone certification also referred to as Authentication Report.
Importance of gemstone certification
Diamonds and gemstones with similar appearance can have significant differences in their value. Even the experts need powerful analytic tools to detect synthetics, treatments and enhancement processes. There are a number of synthetic gemstones in the jewelry market, which increases the importance to check for the authentic certified gemstones. It is only advisable to buy the gemstones checked and approved by a gemologist or from a genuine verified dealer who has gemstones that are evaluated on the basis of quality parameters.
Third Party Certification
Gemstone sellers have legit certificates along with legit gemstones. People are often deceived in diamonds and sapphires as they are popular and hot favorite gemstones amongst buyers. Always, remember that the gemstone certificate is issued by an authorized third party and you must keep in mind that it cannot be issued by the gemstone dealer himself.
No gemstone dealer can sell gemstones and the third-party issued certificate is absolutely necessary. These certifications are crucial for buyers to check the authenticity and genuiness of gemstones.
In gemstone jewellery business, a gemological laboratory plays an absolutely critical role. Every reputable dealer would want to be absolutely sure that he is correctly describing his goods, and buyers too, would want the assurance of an identification report from a respected gemological lab.
Some of the most preferred names for the expert grading of diamonds, gemstones and gem stone jewelry include IGI, Asian Institute of Gemological Sciences (AIGS) in Bangkok, AGTA-GTL (New York), CISGEM (Milano), GAAJ (Tokyo), GIA (Carlsbad), GIT (Bangkok), Gübelin (Lucerne) and SSEF (Basel).
What information does a gemstone certificate carry?
In addition to tell you whether a gemstone is natural or synthetic, a standard gemstone certificate mentions all or most of the following:
Name and type of gemstone (e.g. diamond/emerald; Origin)
Weight
Measurement
Shape
Cutting style
Transparency / Clarity grade
Color grade
Polish
Florescence
Species
Variety
Geographical origin
Treatments
It is necessary that gemstones should be approved by a reputable grading lab. If you want to learn about the price of a gemstone, the certification will help you with that as well. This certificate will definitely help you to determine that the stone deserves the price asked by the gem seller or not. It tells you exactly what you are getting. It contains all the information like weight, carat and quality in general.
To connect with verified gemstone suppliers, buyers and sellers, Jewelxy is the marketplace you need. At Gemoji on Jewelxy, you can buy superior quality gemstones in retail or wholesale, you can also find and connect with genuine gemstone dealers and gem stone jewellery manufacturer and retailers.