Indian Bridal Jewellery Market Heavily Influenced By Digital Trends
News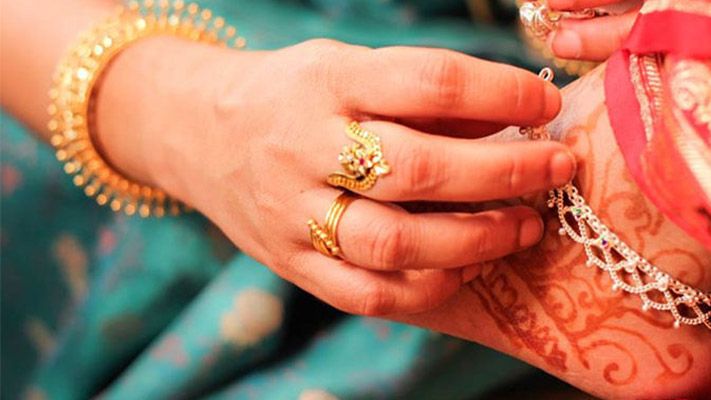 ---
"The bridal jewellery market has changed beyond anything the traditional jeweller could imagine. Where once the styles and designs could literally be traced back centuries, what sells today is fusion of traditional and modern design" says Daxesh Soni of Parasmani Gems Pvt. Ltd. of Ahmedabad, to GEMKonnect News.
"While a traditional neckpiece would have between 200 and 300 grams of gold, today, we're seeing demand for styles that have as little as 50 grams of gold. The younger generation are no longer enamoured of the traditional pieces. They want jewellery that they will be able to wear again at some occasion or the other and not put away in a safety locker for the rest of their lives," he adds.
According to Daxesh Soni, young women are well aware of what is trending in terms of new designs through Facebook and Instagram before they come to a jewellery retailer. The parents of the bride-to-be usually have recognised this and now don't interfere in the bridal jewellery selections as it used to be earlier. The girl is now usually given a budget and allowed to make her own choices within it.
For jewellers, he goes on to say, "It is really important to carry a wide variety of designs and styles today. You don't have to carry the large numbers of pieces like you would in the past. You carry fewer pieces, but with a wide variety of styles to appeal to as broad a cross section of your clientele as possible. The girl has to like the look of the piece before she will buy it, so the aesthetics matter a great deal."
The bridal market is still the dominant one in India, he notes, with no signs of that abating. However, it is rapidly evolving, driven by social and demographic changes. Jewellers who don't recognise and adapt to these changes, Soni says, are not going to survive.
For more updates from Gems and Jewellery industry and stay updated with trends. Register on Jewelxy here.
Source: GEMKonnect News