Connect with Team Jewelxy During IIJS 2017 and Jewel Trendz
IIJS Mumbai 2017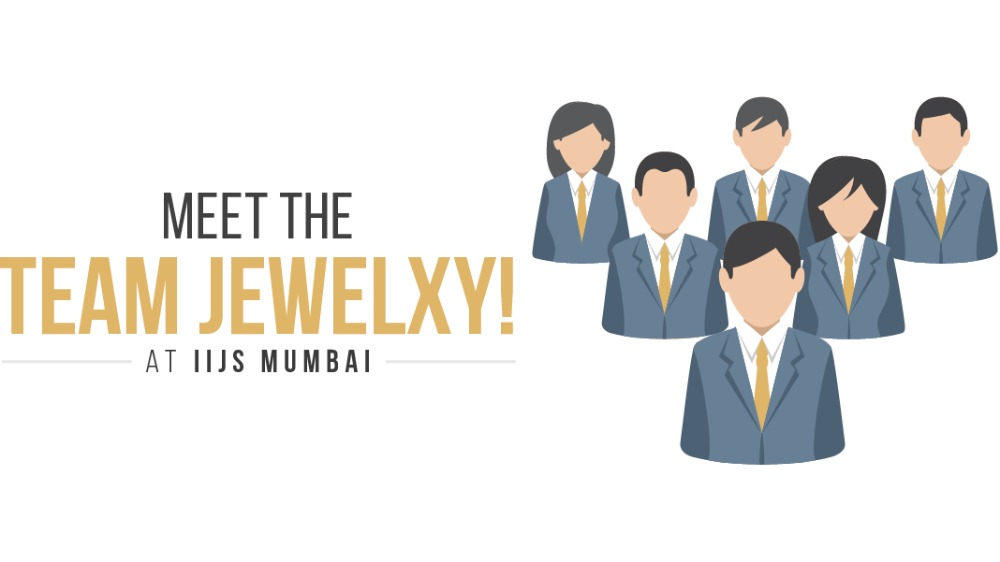 ---
IIJS 2017 - The 11th India International Jewellery Show is being organized this year by GJEPC at the Bombay Exhibition Centre from 27th July to 31st July, 2017. The event is a B2B show that permits only business visitors, jewellery manufacturers, importers, traders, retailers and students from the Gems and Jewellery institute from India and Overseas.
This 4 day event has estimated 35,000+ visitors and 1,200+ exhibitors showcase products like Gold jewellery, Studded Jewelry, Silver jewellery, Loose Diamond, Gemstones, Pearls etc. in the Gems & Jewelry industry.
Jewelry shows are perfect opportunity to source latest information about the Jewelry Industry as well as the latest fashion trends ruling the domestic and international markets. Jewelry Expos not only showcases exclusive jewellery items but also focuses on providing ample B2B (business-to-business) opportunities. However, the geographical restrictions may not always favour your efforts to gain most of these events.
Among our latest, Jewelxy has launched Jewelxpo -- the best tool for reaching businesses you always wanted to reach out to. Jewelxpo serves as the perfect medium to meet to the Industry's need for a digital meeting point.
To expand your business networking is the ultimate game changer. Jewelxpo is the very best tool your business needs to ace the business networking game.
1. Jewelxpo- industry's meeting point - is one point destination to see upcoming events and connect
digitally with the exhibitors
2. Bring together buyers, sellers and the G&J industry under one roof
3. Sellers as well as buyers can search through exhibitors list
4. Book meetings with suppliers and potential consumers
5. Best of all, it allows you to analyse you brand appeal

Jewelxpo is for everybody.
The event host can attract global exhibitors, increasing footfalls and understand event traffic.
The exhibitors can gauge brand influence, invite new buyers and boost their brand.
The visitors can stay updated on the latest events, expand their business influence and discover the right suppliers.
The ultimate gems and jewellery virtual meeting point – Jewelxpo - is essential to stay ahead in business today. Jewelxpo is the simplest business networking tool you would ever laid your hands on.
Never miss an important business opportunity. With Jewelxpo, you can speed things up, build an incredibly easy professional business network, broadcast your events directly to your Followers and GROW your Business faster than ever before!
Connect with Jewelxy's 1,00,000+ members from around the world. Register your Digital Shakha on Jewelxy today and make the best of Industry's Digital Meeting Point – Jewelxpo.
Team Jewelxy is present for Jewel Trendz and IIJS in Mumbai between 27th and 31st July. You can book an appointment with us here.