How to Grow Your Gems and Jewellery Business Globally?
Growth Hack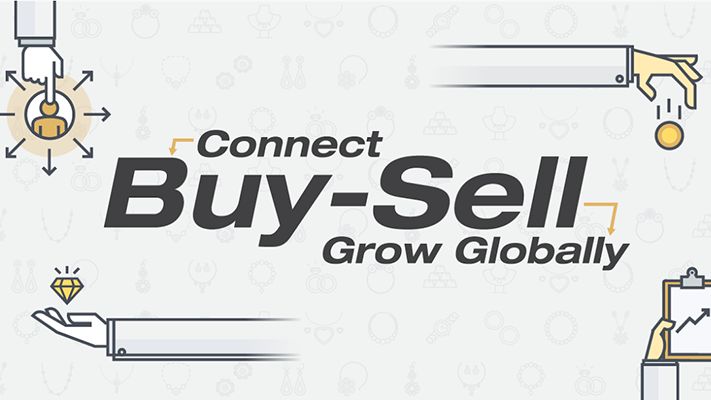 ---
Gems & Jewellery industry is all set for a glittering future. With the digital advantage, the industry is now dynamic and rapidly growing as never before. As a result, many positive changes are under way, both in consumer expectations and in the industry itself. Jewelry players can't simply do business as usual and expect to thrive; they must be aggressive and aware to important trends and developments or else they would risk themselves being left behind by competitors.
This becomes especially critical, once the sector has already suffered badly post-demonetization. Although, with Union budget – 2017 traders are hopeful that with the course correction in the industry, the 'temporary slump in demand' will see growth and better sales.
Conventional ways of business often fall shy in terms of reaching out to customers and their expectations to find latest products. Jewellery retailers often end up feeling helpless with demanding set of customers always looking latest and trendier jewellery designs. Hence, for any jewellery retailer to stay ahead of the fellow competitors it becomes essential to find and connect with a broader number of people having expertise in jewellery designing, jewellery manufacturers, and jewellery wholesalers.
Jewelxy is that one place where you can find all about latest trends. You can also connect with fellow designers, manufacturers, wholesalers etc. This makes it easier for you to increase business networking opportunities and establish trust-worthy trading relationships.
Gems and Jewellery business can successfully grow and expand if and only if it reaches out to larger audiences and more buyers. With advances in technology in the digital world, it becomes easier yet imperative to stay connected to the global market and make its distinct place.
Jewelxy is your One Step Solution to achieve all your business goals. Here, you can advertise and discover new products and services that your business needs. Find out the best market price of trending products of your competition and sell your products at the most competitive rates worldwide.
As a Commission FREE trading platform, Jewelxy puts your business on the Global Map bridging the gap between buyers and sellers.
Now when the Indian government is driving us towards the digital economy, it is one of the best times for businesses to get on the digital brand wagon and grow by leaps and bounds before the competition does. It is the time to use the easiest and the best of technology that the market offers. That's where Jewelxy helps you out.
Jewelxy helps you:
Discover new designs, products and trends
Search jewelry retailers, wholesale jewelry suppliers, gold jewellery wholesalers, imitation jewellery wholesalers, silver jewellery wholesalers, diamond jewellery wholesalers, etc.
Connect with other in the Gems and Jewellery industry globally for best deals
Explore New Untapped Markets
With all the hard work that you put in to make your business a success, it's only reasonable to channel that effort in the right direction at the right time. Now is the right time to market your gems and jewelry business to the Global Market with Jewelxy.
Jewelxy.com is the right platform which facilitates two-way search that empowers your business to pursue desired results. Introduce your Business on the Global Marketplace and optimize the productivity in an effective way with countless benefits.
Create your business website for free. Register Here.
Or give a missed call on 95 55 903 003 (India Only)