India's Gems And Jewellery Exports Mostly Driven By US Demands In 2016-17
Gems And Jewellery Exports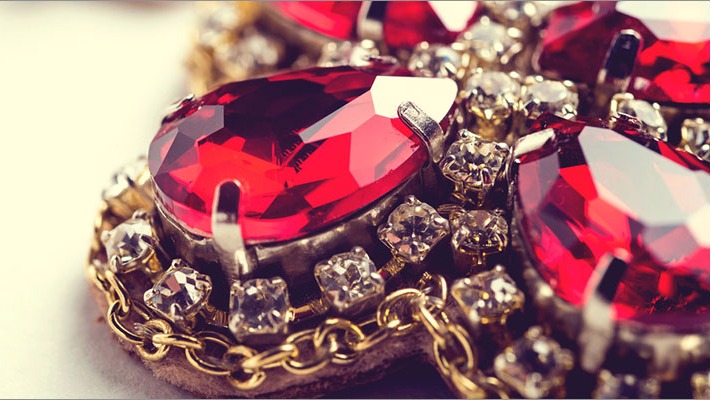 ---
India's Gems and Jewellery exports witnessed a jump by 8.95 per cent for financial year 2016-17 on recovery in demand from the United States (US), Hong Kong and the United Arab Emirates (UAE).These three countries jointly account for over 75 per cent of India's overall shipments of precious jewellery by value.
Financial year Export value ($bn)
2004-05 15.66
2005-06 16.70
2006-07 17.16
2007-08 20.92
2008-09 24.89
2009-10 29.44
2010-11 43.05
2011-12 43.21
2012-13 39.14
2013-14 34.99
2014-15 36.22
2015-16 32.63
2016-17 35.55
The Data compiled by the Gems and Jewellery Export Promotion Council (GJEPC) shows India's net exports of gems and jewellery at $35.55 billion (Rs 238,252.79 crore) for the financial year 2016-17 in comparison to $32.63 billion (Rs 213,871.29 crore) for the corresponding period last year.
Mr. Praveenshankar Pandya, Chairman, GJEPC said, "The US economy is on the revival path after witnessing a slowdown in the past few years. The consumer sentiment is positive and buyers in the United States have started coming into the market for the purchase of new jewellery. But, India needs to do some promotional activities for the rapid growth in jewellery exports as diamond miners like De Beers and Alrosa cannot do it alone. We, however, estimate India's gems and jewellery exports to move up by 10 per cent for the financial year 2017-18."
Jewellery demand has also moved up from Hong Kong and the United Arab Emirates. Hong Kong reported increase in jewellery demand for their supply to China. Similarly, demand from the UAE also rose despite five per cent import duty levied by the government in the region.
Pandya further added that the local consumption of jewellery in the UAE was affected due to drop in the crude oil prices.
In addition to this, cut and polished diamonds contributed around 60 per cent of India's overall exports of precious metals and stones.
Exports of gold jewellery jumped by a marginal 1.92 per cent to $8.7 billion for 2016-17, whereas shipment of coloured gemstones dropped by a marginal three per cent to $419.9 million.
Stay updated with the latest on Gems and Jewellery industry. Register on Jewelxy here.
You Can Read Also: Gems and Jewelry exports from India to rise 10% in FY2017
Source: Source: Business-standard