India gold imports to plunge in festive months after pre-GST purchases
News
Gold jewellery |
By: Ruchi Shah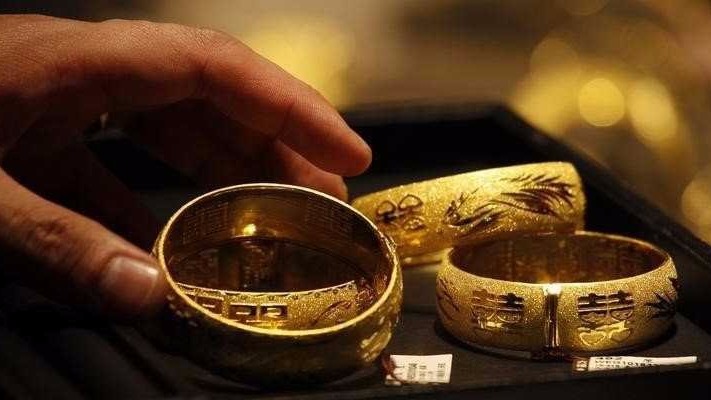 ---
India's gold imports are likely to fall in 2017 during the usual period of peak demand in the later - second half of the year, as jewellers have aggressively restocked inventory ahead of a national sales tax that is set to take effect on July 1.
India's gold imports typically strengthen in the second half of a year as the precious metal is considered an auspicious gift at weddings and festivals such as Diwali and Dussehra.
The timing of usual "strong purchases" looks backwards this year, as the implementation of goods and services tax (GST) that will replace a slew of federal and state levies has buyers cramming their major activity into the first half of 2017.
"This trend of strong buying will not continue in the coming months," said James Jose, secretary of the Association of Gold Refineries and Mints, referring to the tripling in the value of gold imports in April.
"Ahead of GST, some people are fearing higher tax and stocking up, but more recently, the demand has been falling," he said.
According to Sudheesh Nambiath, a senior analyst at GFMS, a division of Thomson Reuters, India's gold imports could hit 450 tonnes in the first half of the year, which is more than double from the same period in 2016.
Subsequently, the imports could fall to 250 tonnes in the second half, which is about 40 percent lower than a five-year average for the period of 403 tonnes, Nambiath said.
Gold imports in the second half of 2016 were 313.8 tonnes, up 60 percent compared with the first half of that year.
"Aggressive Indian buying is unlikely to be there in the second half like every year. Global prices need to find support from other sources like exchanged traded funds or have to correct," said a Mumbai-based dealer with a private bank.
Nambiath also mentioned another reason for the splurge in the first-half. He said, the cash many jewellers deposited in banks because of demonetization last year has been routed back through official channels, allowing for the restocking of gold.
Gold could still start trading at discounts in India in the next few weeks as jewellers are carrying far higher inventory than required said a Mumbai bullion dealer with a global bank.
"They have to bring imports down in coming months," he said.
In May, gold import could drop to around 50 tonnes from 85 tonnes in April, Jose of the refiners' association said.
UNREFINED GOLD
As new rules allow only refineries accredited by the Bureau of Indian Standards (BIS) to import gold from June 1, imports of unrefined gold will also fall sharply in the second half, said Jose of refiners' association.
"It will take at least six months for refiners to secure BIS accreditation. Many small refiners may fail to get accreditation," he said.
According to data compiled by the World Gold Council, India imported 142 tonnes of unrefined gold in 2016.
Stay up-to-date with the latest in Gold and Diamonds industry. Register with Jewelxy here.
Source: gstindia.com