Why is Gold Jewellery So Important in Indian Weddings and Festivals
Gold Jewellery
Gold jewellery |
By: Mansi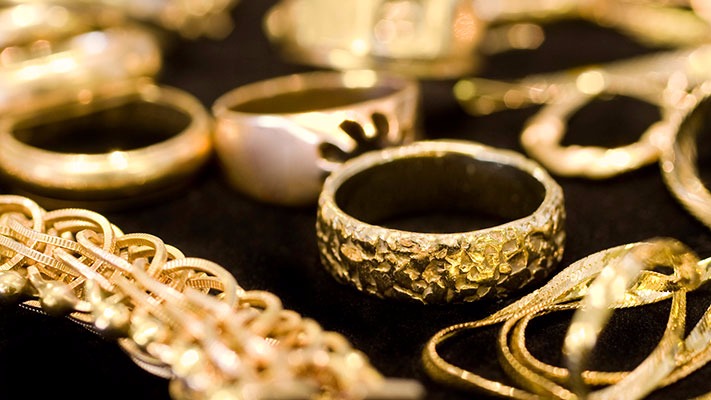 ---
Indian festivals and wedding all celebrate colors and riches with Gold jewellery. People clad in colourful clothing and sparkling gold jewellery, with music and great food, this is the classic theme for us. No one can ever imagine an Indian wedding without gold? Obviously not! Since centuries Gold has been a part of Indian culture, traditions and rightly so, celebrations.
Be it the bride, groom or the baratis and other family members, Gold jewellery is the centre of attention on any Indian wedding ceremony. It is believed auspicious to wear gold during festivals and puja ceremonies. In fact, Indian scriptures mention some special festivals and specific days as auspicious ones to buy Gold jewellery (AkshayTritiya, Pushya Nakshatra etc.).
Why So much importance of Gold:
Gold is believed to bring fortune and blessings of goddess Lakshmi
Gold qualifies as a financial security (mostly for women, bride in case of wedding)
Indian women look astonishingly beautiful in gold jewellery (So obvious for brides on their wedding day)
Traditionally speaking, a bride entering a new home wearing gold a lucky omen
It sure is a fruitful long-term investment for children's marriage and retirement
Planning for investment in gold for your children's marriage well in advance can be a very effective strategy. This is an old practise that saves valuable time and money during the marriage in future. It is given that gold prices tend to grow, one can go for slow, steady and planned accumulation of gold for children's marriage.
Some points to consider while investing in gold:
Investment in gold is always a long-term option.
Gold's longevity (read value) will benefit you during your children's marriage.
Not to forget, investment in Gold could prove very useful during tough days after your retirement or in times of crisis.
No one can undermine the universal value of gold as an investment option
If it is festivals or wedding time in India, it is time to go yellow. AkshayTritiya is believed to be one such extremely auspicious time to buy Gold. It has become extremely important for everyone to start investing in gold now in order to enjoy the benefits of the investment on a future date.
Stay updated with the latest on Gold and Diamonds, Gem and jewellery industry. Register on Jewelxy here