Craftsmen (Karigar) - A Skilful Set Of People At The Core Of Jewellery Making
Arts and Crafts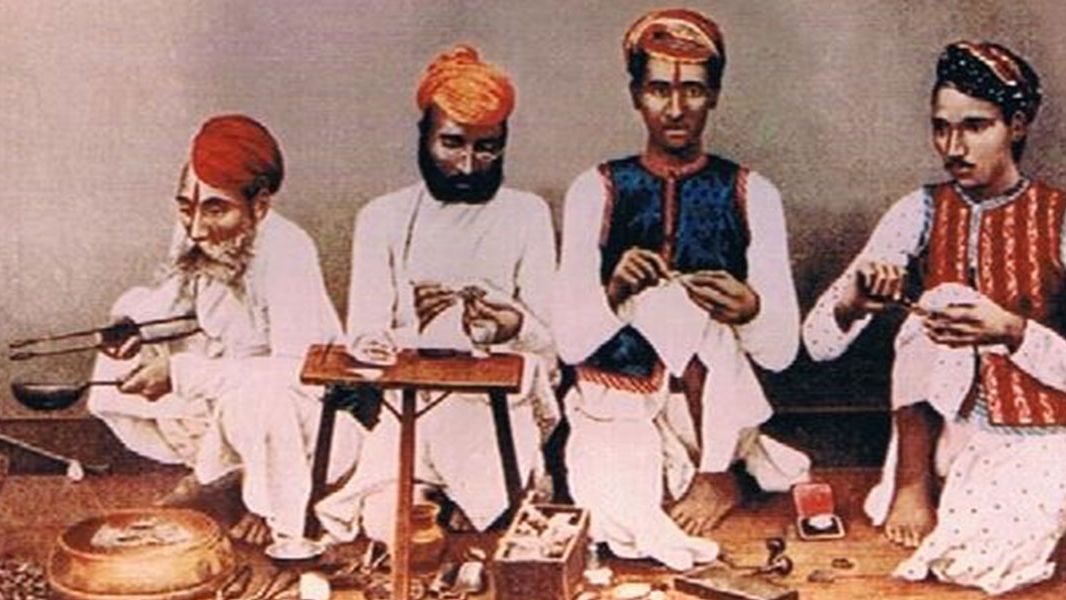 ---
All that glitters doesn't automatically lead to gold. Gems and Jewellery industry appears as a glamorous industry, but like any other businesses, the Jewelry business also requires a pool of people that specializes in a specific techniques or art that is preserved through times in the process of Jewellery making. We call these people Artisans, Craftsmen, or more commonly Karigar.
The process of jewellery making involves a great deal of fine labour. Hence, craftsmen who are specialized in Jadtar, Kundan, Meenakari, Diamond Setting, Calcutti, Rasrava, Nakshi, Chithirai, Casting, Ganthan and more are required at various stages in jewellery making. Starting with jewellery casting, mold making, stone setting, polishing and everything in between requires a particular pool of craftsmen (Karigar). These craftsmen work as per the guidelines given by a jewellery designer, or jewellery manufacturer or a contractor. A different set of Karigars is involved for every different techniques involved in making jewellery from gold, platinum, diamonds and precious stones. While still rooted in the spirit of old world craftsmen, the equipment and techniques currently used for making jewelry have changed significantly over times.
For a Jewellery designer, Jewellery manufacturer or Jewellery wholesaler, irrespective of whether you are in B2B (Business-to-Business), B2C (Business-to-Customer), or O2O (Online-to-Offline) business model, if you're making your own jewellery, it becomes imperative for you to find the best talent around. With newer technology coming up in jewellery making procedures, it isn't always easy to find right kind of people who are as skilful as reliable.
At Jewelxy, we connect you with the Craftsmen (Karigar) from various locations, specialized in their craft. Being first of its kind, Jewelxy is an industry specific portal. Here, we emphasises on valuable deals of gems and jewellery online thereby connecting Gems and Jewelry manufacturers, Jewellery designers and Craftsmen (Karigar) Internationally and hence building a bridge in order to reach more people.