Gems and Jewellery Industry to Go Digital after Make In India
News & Update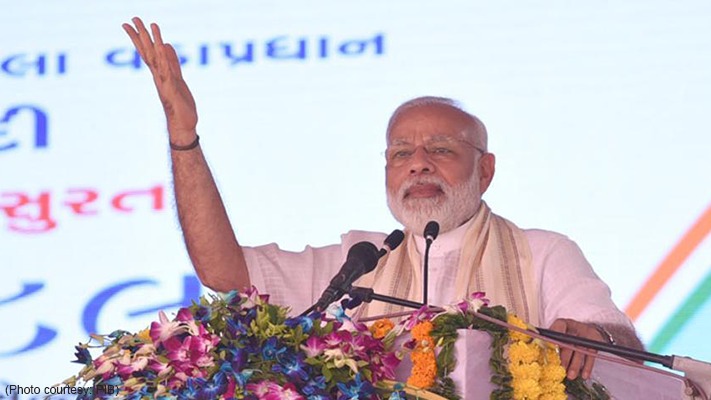 ---
Hon'ble Prime Minister Narendra Modi has urged the gems and jewellery industry to pick up pace. In the attempt to accelerate India's growth with the "Make in India" initiative, the Prime Minister on Monday has urged the diamond industry in Surat to take a lead in getting our country ranked as number one in the gems and jewellery industry. The gems and jewellery sector plays a significant role in the Indian economy, contributing around 6-7% of the country's GDP.
After demand from major Global markets including UAE, US and Europe has picked-up, India's net gems and jewellery exports are expected to increase in 2016-2017.
During a public function in Surat last Monday, Prime Minister Modi asserted, "Our jewellers have worked hard over the generations to design jewellery as per the seasons and moods. Our traditional jewellery designs have the potential to attract customers across the world."
"As far as the gems and jewellery sector is concerned, our aim should not only be Make in India but Design in India. Enough of just diamond cutting and polishing work. The country has expectations from Surat. Should the country have it or not?" he further added.
Highlighting the need for gems and jewellery to become Digital Mr. Modi emphasized, "Surat has made a mark in the diamond industry but can we now look at the entire gems and jewellery sector. Enough of just diamond cutting and polishing. We need to make consumers across the globe interested in 'designed in India' jewellery."
India is the world's largest cutting and polishing centre for diamonds. As per the estimates of GJEPC, India exports 95% of the world's diamonds. Inspite of Surat's monopoly in diamond cutting and polishing, the jewellery is made elsewhere owing to which merchants here get less profit.
Due to low costs and lower wages of high-skilled labour, India is deemed to be the global gems and jewellery industry hub; however, it lags behind since the sector is neither organized nor digital. Retailers, merchants, craftsmen and high skilled labour in the gems and jewellery industry lose out on major earnings due to access to a very narrow market.
Identifying the problems, the government in this sector have undertaken several measures including the 'Digital India' and 'Make in India' initiatives to promote investment and upgrade technology and showcase the prowess of the Indian Gems and Jewellery industry in the international market.
Based on its potential for growth and value addition, the government of India has declared the gems and jewellery sector as a focus area for export promotion.
Prime Minister Narendra Modi was also quoted as saying that the gems and jewellery industry can ask for any help from his government in achieving this goal.
Go Digital and ease the transition to a thriving Digital Gems and Jewellery business at a cost of cutting chai with Jewelxy. You can register your Digital Shakha for free today.
Source: Hindustan Times