4 Steps To Guarantee Effective Digital Marketing for G&J Businesses
Gems and Jewellery
Digital Trends |
By: Mansi Soni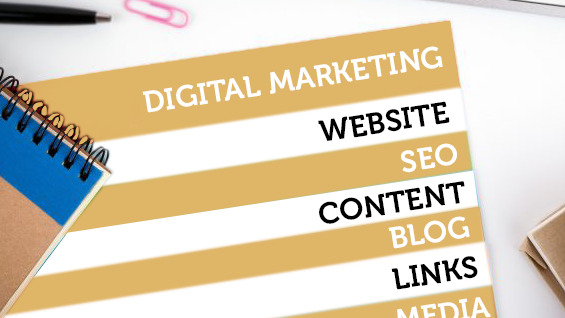 ---
India is a nation of the world's largest Youth population. A majority of this Youth falls in the millennial category. Millennials like things fast, instant and with uncompromised quality and service. And, to fulfil their needs, they go ahead with the easiest solution available, the Digital world. The smartphone and better mobile, network and 4G connectivity have enabled the fast growth of Online Businesses and Offline Businesses that employed Digital Marketing effectively.
With the markets getting more dominated with millennial customers and consumers, it is imperative to adopt technology that makes it easier to reach them. Millennials are mostly on their smartphones and their laptops that are all connected to the Internet. They are connected to the popular Social Media Platforms, Search Engines, Forums etc. and consume tons of Content shared by different brands on a daily basis. Be where your customers are and you are sure to grow swiftly in a short time.
A 2015 McKinsey study indicates that for Luxury Purchases such as Gems and Jewellery Products, nearly 75% of consumers consider the brands they see in the first stage of their Buying Journey. ( How Does Digital Marketing Work For Gems and Jewellery Businesses?) That's why it is important to invest in building an Online Presence and then sustain it and maintain it. Depending on your budget and target audience, you can even decide to Magnify Your Presence Online!
Step 1: Have An Online Presence - A Website That's Informative, Attractive & Easy To Navigate.
When you give the visitor a good initial experience just like you would expect them to feel when they visit you in person, you are highly likely to convert the visitor into a Purchasing Client. Create awareness while making it convenient for the Customer to search for what he wants – use images, descriptions laced with keywords based on his expectations and an overall good feel that agrees with your Offline Brand.
Step 2: Cultivate A Social Media Presence – Profiles On All Important Social Media Platforms
Identify what's trending on the Social Media and relate your brand to the latest trends. Have a voice that connects with your customers. This will add to your credibility. Moreover, if you keep getting seen more frequently on the Social Media, it increases the recall value of your Brand, which directly increases your Brand being in top few brands that your potential customer will consider purchasing from during the Buying Journey.
Step 3: Get Influencers To Endorse Your Brand
Influencers as the name suggests are individuals or brands who are followed by thousands if not millions of people on the Social Media. Their opinions have credibility and they enjoy a goodwill that's unmatched. Even a single shout out from an influencer can considerably increase the chances of your brand becoming the top most choice of the customers.
Step 4: Keep Generating Content Relevant To Your Brand – Add Value
Add value to your visitors. Once you give them what they're looking for, they will keep coming back to your brand. Also, it's important to keep generating content that can be shared on the Social Media and the Digital Sphere because fresh, new and engaging Content gets better visibility Online automatically.
There's this and much more whether you want to start with the Basics, Intermediate or the Advanced level of Gems and Jewellery Industry specific Digital Marketing. To know more, Register for FREE on Jewelxy today.