Jewelxy's O2O Approach: Inspiring Indian Gems & Jewellery Industry
Gems and Jewellery
Gems jewellery |
By: Mansi Soni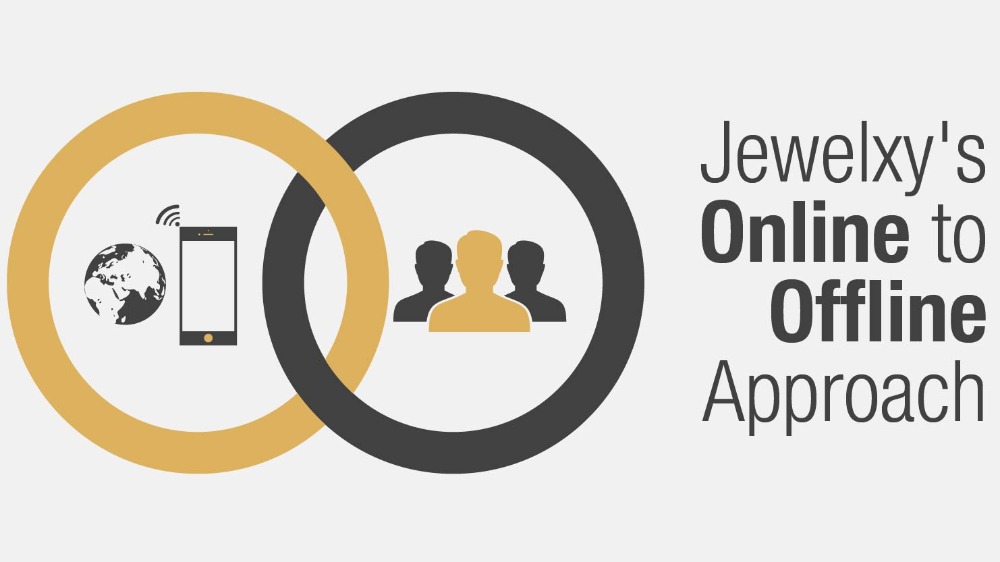 ---
As businessmen, we have come across the terms B2B and B2C; however, only a few smart businesses have explored the potential of O2O. The O2O business model focuses on interlinking two worlds together for better revenue and greater footfalls, it combines the best of both worlds, the Online and the Offline to give you the perfect recipe that can easily get you as much as 10X growth, if used wisely.
Online to Offline, aka, O2O has been widely utilized by small, medium scale and large enterprises in countries that have experienced economic boom. The best example would be China. Many countries in the world, for instance, those in the South East Asia, Asia Pacific, Africa and some in Europe too, have a variety of business operating in the unorganized sector. In India, many businesses, pioneers began to enjoy the benefits of bridging the gap between the online world and their physical stores.
Many traditional businesses that enjoy a majority of their revenue from brick and mortar retail sales can effectively utilize ecommerce to make those sales. But there are certain businesses and services, where the traditional doorstep delivery of products and services becomes difficult. This is the same challenge that the still largely unorganized sector of Indian Gems and Jewellery industry also shares. Still, even if replicating the retail process is difficult and impractical, the O2O model carefully and efficiently streamlines the process acting as a bridge between your online presence and your offline sales and footfalls.
The Online to Offline model uses the best techniques in Digital Marketing and combines them with the ground knowledge of actual customer habits, preferences and changing attitudes towards your brand. It guarantees footfalls in your actual physical stores while guaranteeing as much as 10X growth annually.
The Online to Offline business model has shown benefits in several case studies over the last decade; however, in different industries, its implications and executions vary. For instance, in the retail industry in China after the Chinese Economic Boom, the O2O model had been widely used to attract customers to physical stores or outlets by using an effective social media strategy online. Simply put, more footfalls in the store while hand holding the customer and taking them to the last step of the purchase, your store.
Many small and medium scale businesses in India have tried and tested this model and have expanded considerably. By giving your time, attention, effort and a substantially lesser amount of investment in going O2O when compared to offline marketing, your business saves on major overheads, especially, if your business is a growing SME.
In order to ease the Gems and Jewellery businesses into the Digital Transition using the largest B2B database for jewellers, manufacturers and suppliers, Jewelxy has come up with a unique, easy to use app for smartphones. It's about time we start growing our business with the speed we deserve. Jewelxy app has turned out to be a boon for the Indian Gems and Jewellery industry.