Step by Step Guide on how to get a BIS license for Gold Retailers
Gold Jewellery
Gold jewellery |
By: Mansi Soni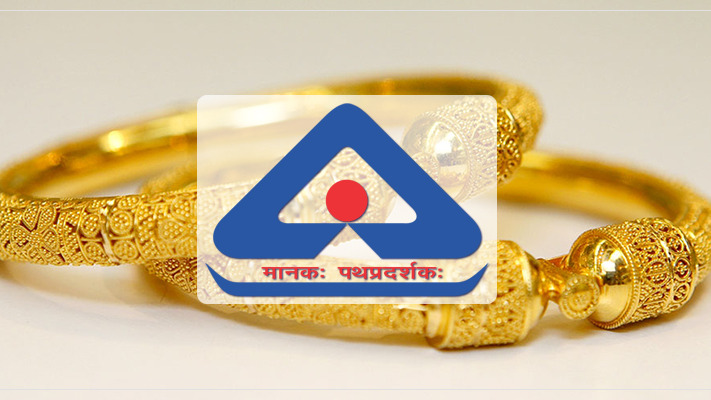 ---
Indian Government has given BIS the authority to be the sole agency in India to operate this scheme. BIS hallmarking Scheme is a voluntary act coming under BIS Act, Rules and Regulations. Its main aim is to oversee quality control in Gold Jewellery and artefacts.
The BIS Hallmarking Scheme is in alignment with the International criteria of hallmarking (Vienna Convention 1972).
Retailers can get their jewellery hallmarked from any of the BIS recognized Assaying and Hallmarking Centre, here are the things that you need to do in order to get a BIS License.
Step 1: First of all you need the Application form, this form will ask you some general information.
Step 2: Now with the application form you will have to submit a couple of documents.
List of Documents to be provided along with the Application are as follows:
i) Any one of the following self-certified copy of your firm establishment documents:
Registration with State Government Authority/ Trade Licence
Certificate of Registration issued by Company Registrar
Registered Partnership Deed (in case applicant is a Partnership Firm)
Certificate from a Chartered Accountant if applicant is a Proprietorship firm.
ii) Self certified copy of any document authenticating the Firm'sPhysical location, i.e. address (not older than 3 months):
Electricity Bill
Passbook
Aadhar Card
iii) Any document as identity proof with signature:
Aadhar Card,
Driving Licence,
PAN card,
Voter Identity Card,
Passport,
Ration Card, etc.
iiiv) Other mandatory documents
Agreement on non-judicial stamp paper of Rs 100/- in the prescribed format.
Location map of premises from some nearest prominent landmark
Step 3: After having sent the necessary documents to the BIS, the said amount of fees have to be payed to BIS.
Step 4: Before getting your licence granted a retailer has to sign the agreement, of rules and regulations with BIS.
After grant of licence, the jeweller has to follow the terms and conditions mentioned in the agreement. Deviations in purity of precious metal (gold and/or silver) and observance of operations not in conformance to stated requirements may result in cancellation of the licence. Proceedings for penalties may also be initiated by BIS.
Also Read: Indian Gold Jewelry Designs Are Trending All Over The World
Explore Jewelxy - India's largest B2B Marketplace that can help your Gems & Jewellery business to grow 10X in 2018. Try it out today!