Costume Jewellery - A Perfect alternative for everyday Fashion
Fashion
Jewellery & Watches |
By: Ruchi Shah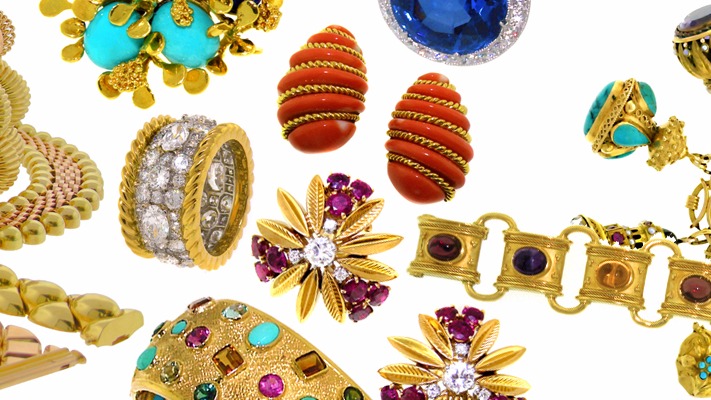 ---
Jewelleries of precious metals and gemstones are always close to our heart. But often heavy and expensive jewelleries aren't appropriate for casual events and thus, imitation jewelleries or costume jewellery made an inroad to our lives. Costume jewelleries are perfect alternative for traditional jewelleries, infactaffordable and could be found in wide varieties.
As the name suggests these jewelleries are designed to complement any fashionable outfit while precious jewelleries which are mostly considered as collectible or keepsakes for their resale values. These jewelleries are preliminary made of inexpensive metal and simulated Gemstones. One of the reasons for costume jewelleries to get mass appeal against precious jewelleries which are considerably expensive. Nowadays a wide variety of costume jewelleriesare available in market of which some of these are also made of antique oxidized silver, clay, beads, threads, alloy metals etc.
Costume jewellery is a favouritesubject in the current trending fashion industry. There are designers who are indulged in designing fashion jewelleries according to the changing preferences of customers. These jewelleries allow the wearer to make a bold fashion statement because of that they are so popular with the fashion conscious crowd. As we always try to keep you updated on the latest trends in jewellery, we bring you a list of the latest trends in fashion jewellery industry.
Colour trends: Bold colours are going to rule the fashion jewellery industry during the fall. Try out colours like teal, amber, green or amethyst that are going to rule while metal will also make an inroad. However, silver will still continue to be the topmost choice in metal for the designers and manufacturers alike.
Bold and Big :Fashion jewelleries let you make a fashion statement and over the few years bold statement jewelleries have remained the top fashion trend. This trend will continue in this season as well with chunky neckpieces, large danglers and cocktail rings. Fashion jewelleries also become popular as bridal jewellery because of their versatility and affordability. Big, bold and contemporary jewelleries are going to run the show this fall.
Accessories :Importance of accessories can't be denied in creating a complete look and there is an increasing trend in adding rhinestones and sequin to jazz up belts, hats and evening bags. Accessories have become a hot pick with the fashion lovers as an alternative to jewelleries in creating a statement look.
Although, Care for your Costume jewelleries is also vital. If you take proper care of your jewelleries those are going to last for a longer period of time and also retain their shine.
Use separate box or pouch to keep your costume jewelleries and after every use wipe them dry with a clean piece of cloth to remove stress of sweat, makeup and perfume as these can react with the metal and tarnish the item.
Also, avoid wearing your jewelleries to swimming pools or water rides. The chlorine present in the water can cause surface damage to the piece. Normally, a regular cleaning is enough to keep your fashion jewelleries dazzling for a long time.
Jewellery Fashion trending with Costume Jewelleries!