How to Keep Fashion Jewelry Look As Good As New for Years
Fashion Jewelry
Jewellery & Watches |
By: Mansi Soni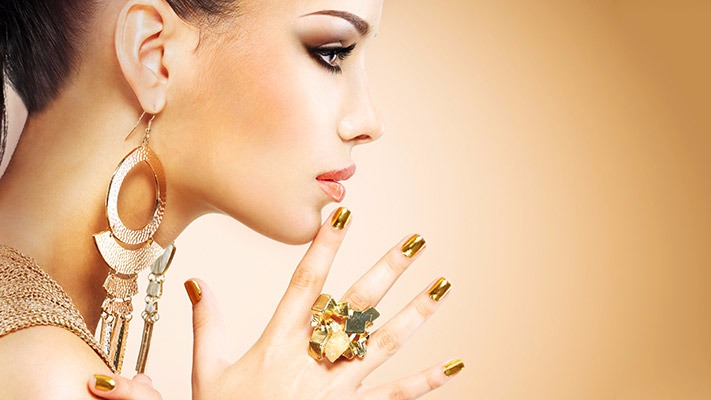 ---
Fashion jewellery is trendy, artistic and usually very affordable. We have jewellery for almost every occasion and every mood. A colourful Afghani necklace, silver bracelet, chandelier earrings, cocktail ring, each of these make a perfect style statement and give you a unique style to a basic outfit.
Fashion jewellery needs extra care though. It can tarnish; lose its color and shine. How about we find a few tips to keep them looking their best.
Always keep your fashion jewelry dry and clean
The very first and definitely the best advice to preserve the luster and beauty of fashion jewelry is to keep them clean and dry. Avoid exposing fashion jewelry to any type of cream, alcohol or chemical products, perfume, oil or even water which could accelerator tarnishing and discoloration. Metals like brass, copper or bronze will oxidize. Jewelry with silver or gold plating might chip.
It is really important that you remove your jewelry before applying cream, perfume or when you wash your hands.
Wear your fashion jewellery or Silver jewellry 'for the occassion' only
Fashion jewellery is not meant to be worn every day. If you wear the same pieces of jewelry on a daily basis, you might see discoloration coming quickly. To preserve the life of your jewelry, change it as often as possible by varying the outfits. Remove them at the end of the day. Never go to sleep with fashion jewelry on. Follow the same advice when you exercise or go for the swim etc. The sweat tends to amplify the damages.
Always clean your fashion jewelry after wearing
A wise practise would be to clean them after each use. Although it may seem a little laborious, but it's exactly what it needs for your jewellery to last! Even after you try to be careful, some soap, oil or perfume may accidentally get on your ring, earrings, necklace or bracelet. So be sure to clean them or at least wipe them down with a soft cloth to remove any residual product and sweat. Also, avoid cleaners that contain acid, alcohol, vinegar or ammonia. They can do serious damage to your jewellery. So, always make sure at the end of day that your jewelry is completely clean and dry before you store them.
You Can Read Also: A Guide To Jewelry Care
Store your fashion jewelry carefully
The best way to prevent tarnishing, chipping, knots in chains and breakage is to store fashion jewelry separately. Cotton or velvet pouches are an ideal choice. Jewelery organizers are perfect to keep your precious silvery jewellery or others damage free.
Once you follow the right cleaning and storing procedures for your fashion jewellery. This would allow you to wear your favorite jewellery pieces for longer fashion seasons.