Find Out Which Powerful Gemstone Can Bring You Luck
Gemstone Guide
Gems jewellery |
By: Ruchi Shah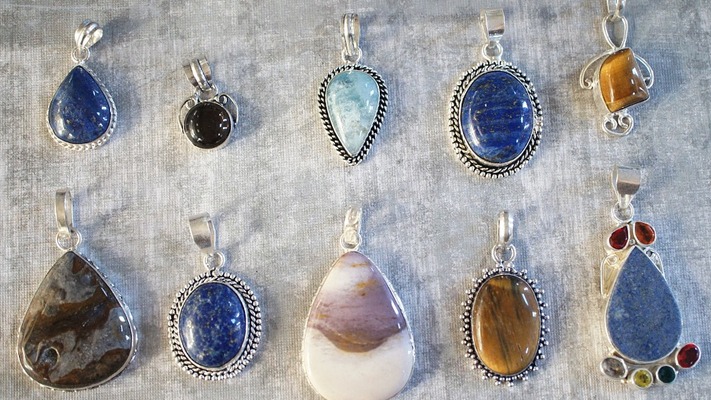 ---
Gemstones are known to offer many positive effects. Among all, gemstone that brings luck is always the one sought after. Which one would be the most powerful Gemstone for Luck? Would it the Blue Sapphire or the Ruby or the Green emerald? Can there be a single gemstone which can transform your life completely?
Some people might be really good at education or work but fail to achieve much because of luck. How much ever hard work we put through, a small favour of luck might just make it easier to achieve whatever goal you dream of.
Here are the gemstones known to be really powerful to bring in luck.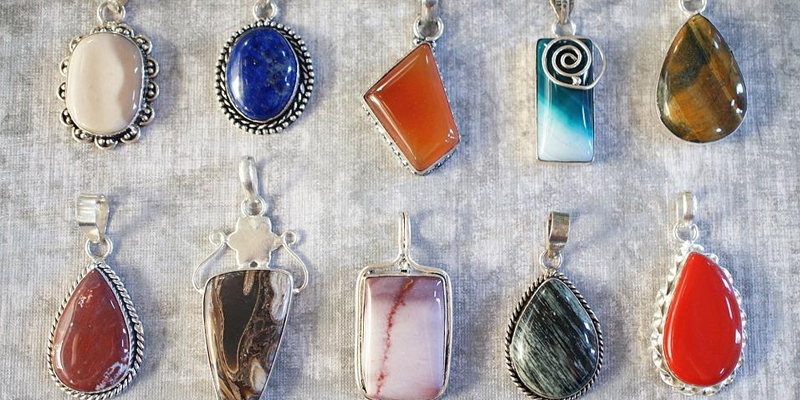 Pearl
Pearls are known for its purity and lustre. The Energy of Pearls is said to be associated with the Planet Moon.
According to Indian mythology, pearls bring in prosperity and good luck. It also is said to bring in confidence, love and harmony to the wearer. In certain conditions, it is also said to improve one's health.
Pearls are believed to be highly beneficial for those who seek imaginative and intuitive powers. More than just problem solvers, pearls help to protect from evil spirits, improve financial crisis and brings in fortune.
Real Natural Pearls are very rare. Depending on the wearer's horoscope, pearls are proven to be very powerful gemstones and bring in immense amount of good fortune and glad tidings.
Ruby
The regal ruby bestows great honor and social esteem. It helps to get rid of evil spirits, bone related problems, headaches etc.
The alluring fiery red Ruby is one of the most fashionable gemstone ever.
For people facing problems like jealousy, disputes between mates or obstacles at work, Ruby helps to tide over and helps to face them confidently. Ruby is highly effective for people involved with administrative works, political, executives etc.
Yellow Sapphire
The Yellow Sapphire is a beautiful fiery yellow transparent gem. This expensive but worth investing gem stone is extremely good for people in business who seek financial prosperity and comfort.
Yellow sapphire is even more powerful when crafted in Gold and worn along with the Natural Pearl. Yellow Sapphire works really well for Sagittarius and Pisces, the signs owned by Jupiter.
Yellow Sapphire brings in happiness, prosperity, good health, long life and protects during travel.
White Sapphire
The White Sapphire is kind of an all-rounder gem. It is blessed with the powers of Venus the planet that represents luxury and beauty. It brings in luck, happiness, and health to the wearer. It helps to enhance confidence and wisdom
Emerald
This green gemstone is the perfect controller of nerve-related diseases. This is one of the most ideal gemstones to bring in luck to those going through bad times, weak IQ or losses in business. People dealing with scientific instruments and writers flourish their intellectual brilliance really well with Emerald.
Blue Sapphire
If the wearer's horoscope supports Blue sapphire, it banishes misfortunes, offers fresh opportunities by opening news doors to good fortunes, gives the knack of being at the right place at the right time and protects from enemy and competition. It is of utmost importance, the Blue Sapphire be of utmost purity and Free from any flaws. Blue Sapphire is undoubtedly the most powerful gemstone for luck and destiny.
You Can Read Also: Gems And Jewellery Industry To Go Digital After Make in India
Red Coral
Red Coral is the Gemstone of Mars and is a very powerful and effective. With effects of Mars, Red Coral offers courage, determination and decision making. Red coral makes an excellent choice for people who have a tendency to procrastinate. It boosts the immune system and gives protection leading to a strong aura.
Best part, you can buy certified Gemstones online without worrying about a thing. Gemstones make beautiful jewellery. It totally becomes an amazing jewel when it has tremendous advantages to offer. Try out these gems that match your horoscope.